Subur Tiasa Holdings Berhad (341792-W) was born out of a keen vision of a man to put Malaysia on the world map.
1988
1990
During its founding years from 1988 to 1994, Subur Tiasa first located its niche in plywood and veneer manufacturing and export before venturing into sawn timber and laminating board manufacturing. This period also saw sawmills and a power generating plant set up in Tanjung Manis Timber processing zone. Plywood and sawn timber production still serve to anchor the company's principal activities until today.
The period from 1995 to 2000 was an era of accelerated growth for Subur Tiasa after its subsidiary Subur Tiasa Particleboard Sdn. Bhd. (198523-K) was officiated in 1994. With its particleboard business and upstream logging activities taking off, the crowning success then arrived when Subur Tiasa was listed on the Main Market of Bursa Malaysia Securities Berhad in 1997.
1995
2000
In 2001, Subur Tiasa continued to raise its game and underwent enormous expansion, participating and investing in tree planting and reforestation projects. Subur Tiasa is a firm believer of eco-balance such that they ensure their reforestation project compensates for their logging practices by 30 times. Maximising the usage of natural resources has since become Subur Tiasa's core mission.
2005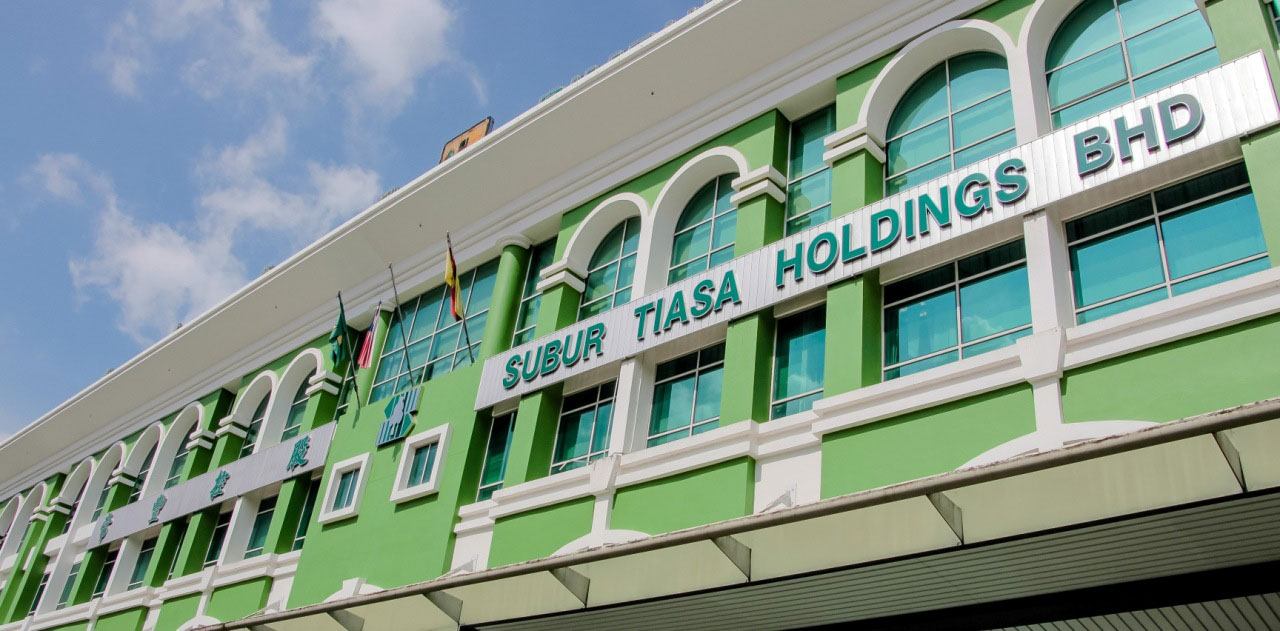 2010



"Subur Tiasa has diversified geographical markets for its timber products and is significantly less dependent on the weak Japanese housing market than other large Malaysian timber companies. Its logging division is expected to perform well with continued robust demand from India while its maturing palm oil plantation will provide another source of recurring earnings. In addition, the group's active share buy-back scheme is expected to provide support to its share price."




What was just a dream of a man has evolved into a dynamic force in Malaysia.

This is Subur Tiasa's story.